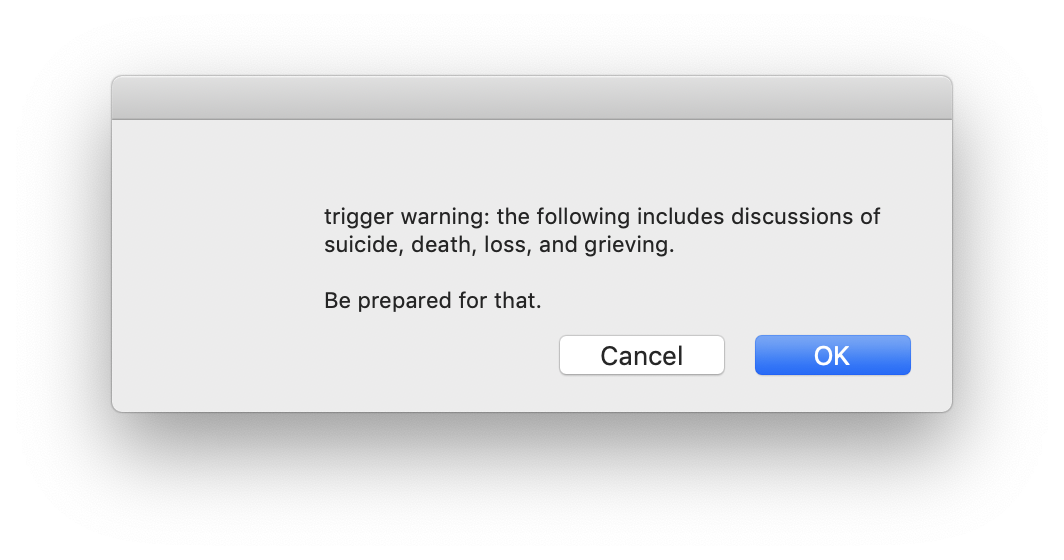 Play My Diary! (compilation)
A collective of the tiny twine experiences exhibited in the Pinkard Gallery at the Maryland Institute College of Art in 2020. All stories can be purchased individually or as a group.
Camp McTex Lake
A small space exploration game set in the backdrop of a neighborhood park I visited often with my best friend when I used to live in Texas. Walk through the space overflowing with memories as you prepare to say goodbye.
---
Closets
A deeply personal narrative rooted in one of the rare spaces I felt safe in childhood. As we hide and walk through closets we also walk and hide through memories both bitter and sweet.
---
don't die
An interactive twine letter to a friend who passed away years ago. Dedicated to all people considering ending their life and the people left behind.
---
Give & Take
A quiet self-reflective interactive poem about the exchange of vulnerability, relationships and care that we practice everyday. What would you like to share with me?
---
where do memories go when we die?
A small escape the room puzzle , in a room filled with ghosts. Can you help them remember what business they must finish?
Download
Click download now to get access to the following files:
Camp McTex Lake.html
423 kB
if you pay $1 USD or more
Closets_gallery.html
426 kB
if you pay $1 USD or more
if you pay $1 USD or more
Give & Take_Gallery.html
418 kB
if you pay $1 USD or more
where do memories go when we die.html
430 kB
if you pay $1 USD or more
if you pay $5 USD or more