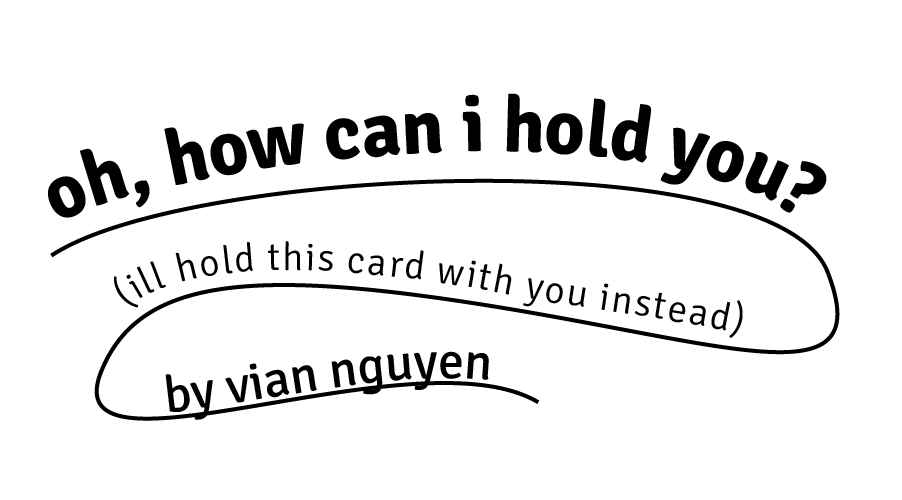 oh, how can i hold you?
on this index card you'll find everything you love about the people you choose to play this with.
for 1-4+ players.
this game was inspired by an overwhelmingly beautiful and loving drunk text from a friend, and for every moment i get to share with my friends and family.
font used: Signika by Anna Giedryś. for more Libre Fonts by Womxn
Download
Click download now to get access to the following files: