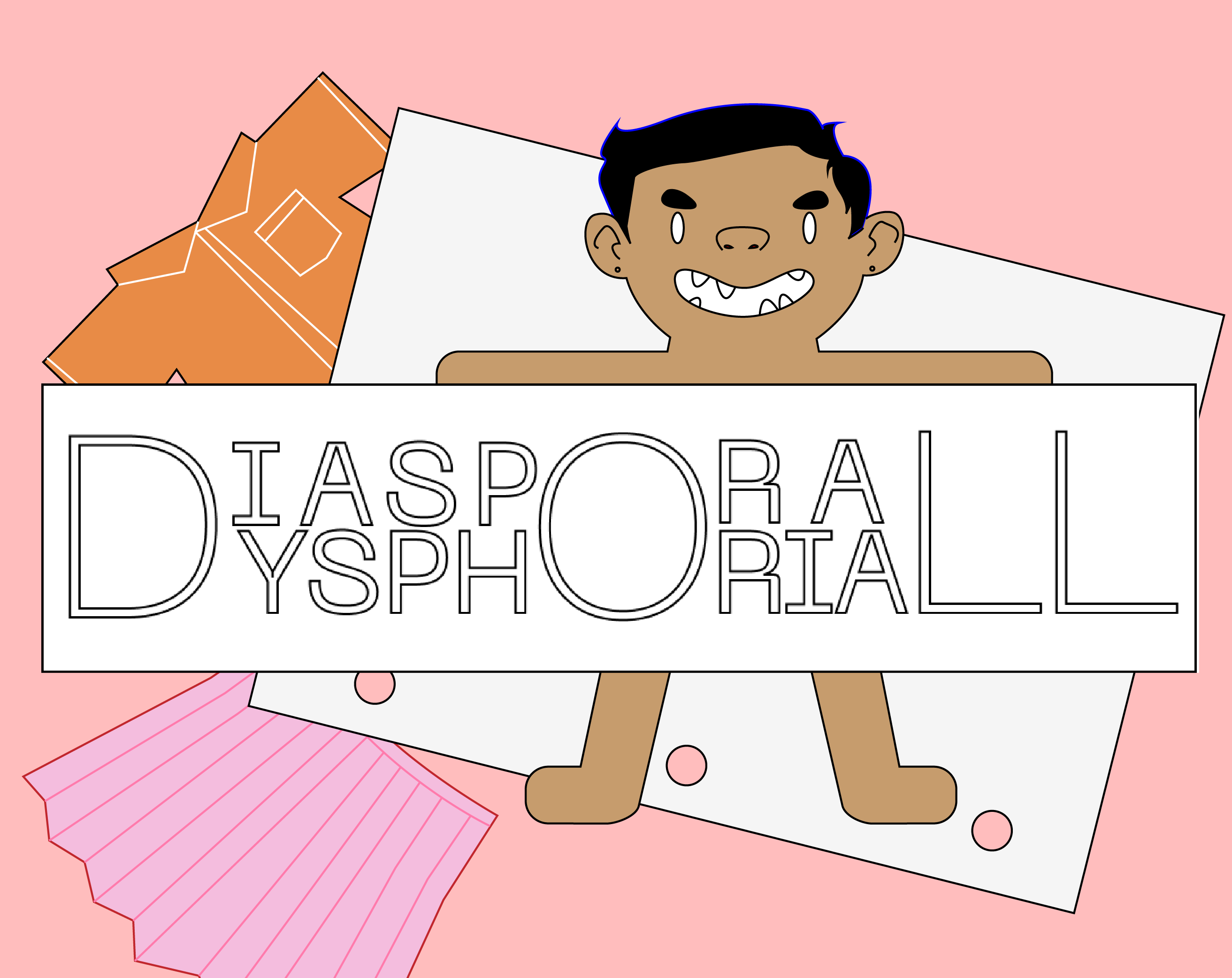 Diasphora//Dysphoria Doll
Original Project Proposal:
Creating a fashion game about the way you're perceived through the way you are dressed and present yourself to the world. Game for children about perspective of other people! Exploring identity that happens internally vs. externally.
External: How will people perceive me? How will I keep myself safe?
Internal: how does what you're wearing make you feel?
Research Questions:
What concepts are important for youth to learn about the way they exist in the world and how they want to exist in the world? How do you teach these concepts to them in a way that in engaging? What is important to people about the way they are perceived by others? What does that mean about them? How can you allow them to express that?
Project Objectives:
Use the concepts from history and lived experiences to facilitate internal discussion
Learn best practices for facilitating discussion.
Question the effect of the way you're dressed and it's outcome on an environment/story/feedback in the game.
Get players to question their personal decisions and question the perception of others.
Bibliography:
---
Acknowledgements:
Project Supervisor - Victoria Pass
Logo Designer - Tanvi Sharma
Pattern Designer - Alex Chapman
Coding help - Stefan Vo
Playtesters - Ash Turner & Miki Lim & Roscoe Lachey
Jean Texture Photo Credit - Uwe Jelting
Cotton Print Texture Photo Credit - Andrew Buchanan
Download
Click download now to get access to the following files:
if you pay $1 USD or more
Comments
Log in with itch.io to leave a comment.
This is such a great concept! I love it. It reminds me of my childhood but with a great message
This is amazing, I'm so so glad to be able to use your work to continue to think and explore my understanding of my identities and what am I a part of/a product of. Thank you for your work <3

an absolute treasure during these trying times!!!